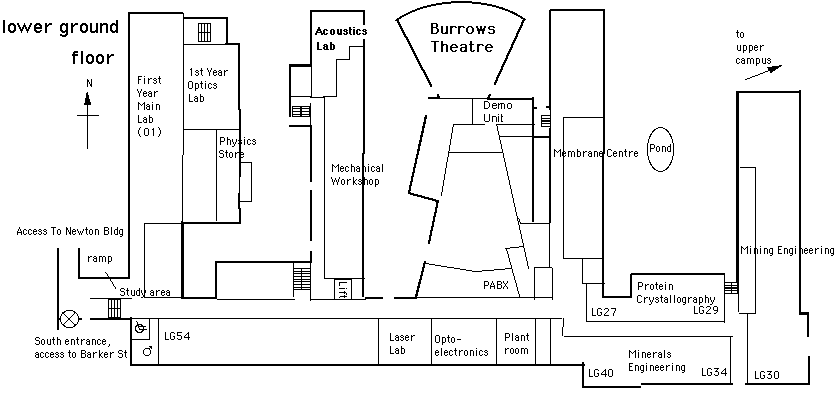 The building housing the Physics School and our lab is called the Old Main Building. It is a four storey red brick building at K14 on the map below: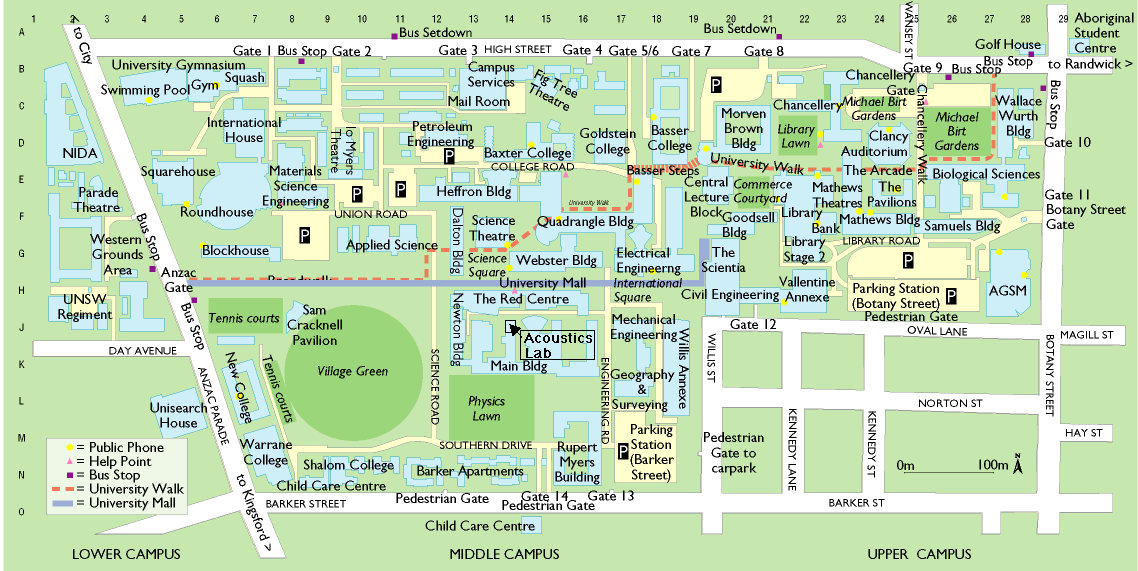 The campus is serviced by several bus routes, which are explained on the UNSW Transport Program.
From Eddy St, outside Central Station, UNSW Express buses (route 891) run to campus every 5-10 minutes in rush periods. Otherwise routes 391, 393 and 395.
From Circular Quay or Elizabeth St, City, 392, 394, L94, 396, 397 or 399, plus the 890 and 892 UNSW Express in rush periods
The 400 and 410 buses run from Bondi Junction past UNSW.
The 370 bus route runs from Glebe to Coogee Beach, via the Sydney University and UNSW campuses.
The following series of maps shows the campus near the centre, on maps of increasing scale.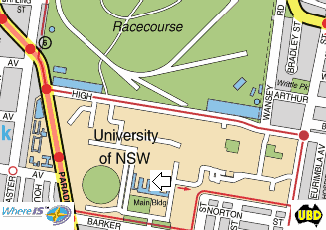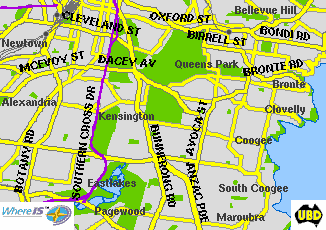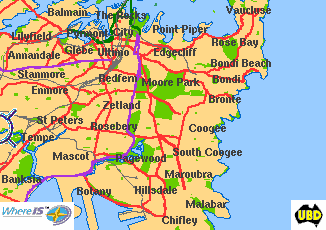 UNSW on Google maps allows easy navigation.
Two of the nicer coutyards of the Old Main Building: